Adulteration Testing of Edible Oils by FT-NIR
Webinar
Date: May 16, 2013 - 13:00 - 14:00 (local time)
Categories:

            Latest webinar from Thermo Scientific
Adulteration Testing of Edible Oils by FT-NIR
and Interdisciplinary Labs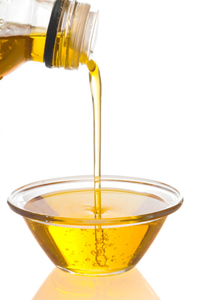 Thursday, May 16, 2013 – 13:00 UT
09:00 EST  |  14:00 UK  |  15:00 CET

Intentional adulteration of pure edible oils by lower quality oils is an economically advantageous practice. These adulterated oils are a threat to product authenticity and, in some cases, a serious consumer health issue. Companies that utilize edible oils are taking a significant financial liability if they cannot positively authenticate the purity of oils that they are using in the manufacturing of food products. For successful authenticate testing, food companies need a fast and rugged analytical technique that can be used in a production plant environment. FT-NIR is an ideal analysis technique that meets food companies needs for analysis in the matter of seconds and ease of use - without sacrificing the sensitivity needed to discriminate between pure versus slightly adulterated oil samples.
Learn now near-infrared analysis can be used to:
Ensure edible oil quality at material reception
Reduce costs with rapid analysis that replaces time-consuming wet chemistry techniques
Guarantee final products meet specification before shipment
Social Links
Additional Links
Microsites
Most Viewed